Israel and Palestine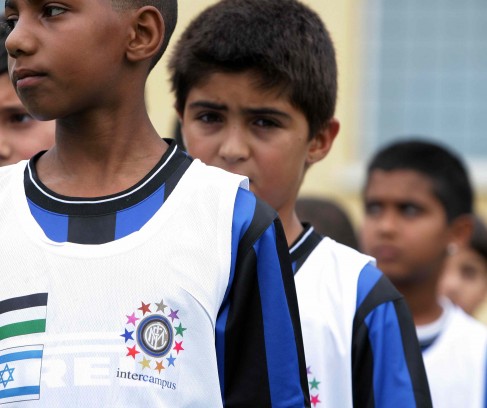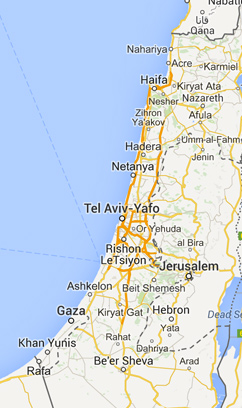 Israel is a state in the Middle East with a population of just over eight million and a surface area of around 21,000km². The country's official languages are Hebrew and Arabic. The capital is Jerusalem.
Palestine refers to the Near East geographic region included among the Mediterranean Sea, the Jordan River, the Dead Sea, reaching South the Red Sea and West the borders of Egypt.
Following work with several organisations for peace on the two conflicting sides, which had been stop and start due to war and international politics, the project was set up in 2013. In partnership with the SOCIAL GOAL association in Milan and Tel Aviv, the aim was to create a stable sports and education programme with fun activities and educational and sports training for the local instructors.
The project now involves 150 children divided into three clusters (Tel Aviv, Jerusalem, the West Bank) who train several times a week with local coaches (trained by our Inter Campus coaches) and find themselves regularly on the same field for tournaments aimed at the knowledge and to mutual respect in order to support a dynamic of peace that could proceed in parallel.
Responsible Israel and Palestine Chiara Brambilla
News
All posts
Inter Campus

10.04.2015 / 10.34

Noa and others talk about the Inter Campus project which gets Israeli and …

Inter Campus

24.03.2015 / 05.08

Breaking down barriers so everyone can play

Inter Campus

27.10.2014 / 03.11

The project in partnership with NGO Ghetton is gradually developing, giving …