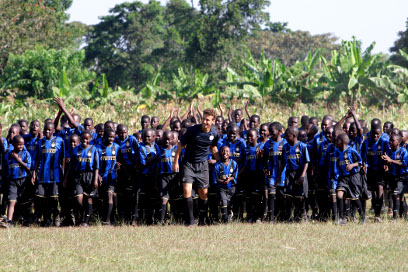 MP FILTRI SPA is an Italian multinational company specialized in products for the hydraulic filtration, leader in its field. On the market since more than 50 years, most of its production takes place in the Italian headquarters located in Lombardy. It currently has eight commercial and operating branches in Germany, France, UK, USA, Canada, Russia, India and China and a global network of resellers and distributors in over 100 countries.

It is currently investing in the enlargement of its production area and in a project involving the creation of an R&D center within the company, paying great attention to the technological innovation. Its strengths are experience, creativity, reliability, seriousness and punctuality. It is a global reality but also attentive to the relationship with the local community, with several initiatives that involve children related to sports, school and discomfortable situations.

The decision to support Inter Campus was born from the same vision concerning children rights. Giving them back their right to play, together with the right to education and health care is a common priority. These are indispensable conditions for every child to live their childhood properly, open to the world and to life with wonder and trust.